Reading: Top Ten Picture Books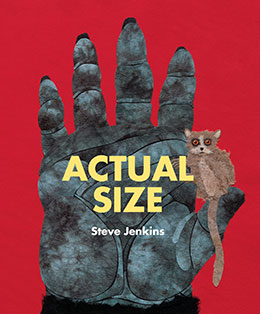 Actu­al Size
by Steve Jenkins
A col­lec­tion of fas­ci­nat­ing col­lages of huge and tiny ani­mals, shown at actu­al size. Who knew a squid's eye was so big!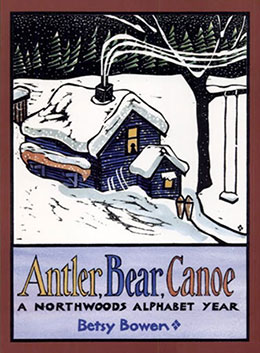 Antler, Bear, Canoe
by Bet­sy Bowen
This clever alpha­bet book depicts a year in north­ern Min­neso­ta through beau­ti­ful wood­block prints.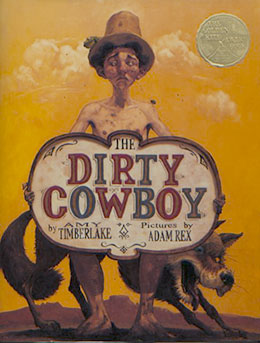 The Dirty Cow­boy
by Amy Tim­ber­lake
illus­trat­ed by Adam Rex
A filthy cow­boy tells his dog to guard his clothes while he takes a bath. The cow­boy lives to regret this com­mand in this very fun­ny tall tale.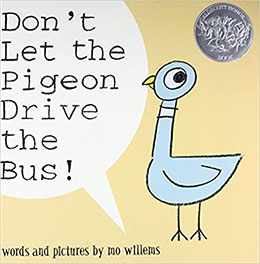 Don't Let the Pigeon Dri­ve the Bus!
by Mo Willems
I still laugh out loud every time I read about this deter­mined pigeon who will say any­thing in order to dri­ve the bus.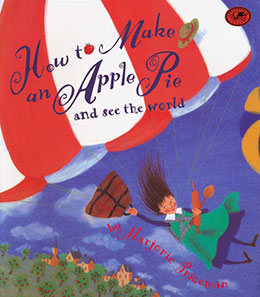 How to Make an Apple Pie and See the World
by Mar­jorie Priceman
A geog­ra­phy les­son, a cook­book, but most­ly a delight­ful sto­ry about how to make an apple pie if your gro­cery store hap­pens to be closed.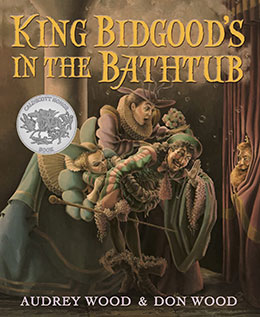 King Bidgood's in the Bath­tub
by Audrey Wood
illus­trat­ed by Don Wood
Mar­velous­ly detailed illus­tra­tions show what hap­pens when the court tries to coax this chub­by king out of his bathtub.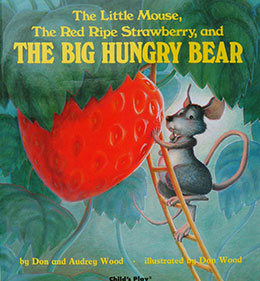 The Lit­tle Mouse, The Red Ripe Straw­ber­ry,
and The Big Hun­gry Bear
by Audrey Wood
illus­trat­ed by Don Wood
You can't help but love this expres­sive mouse, try­ing to pro­tect his straw­ber­ry from you-know-who.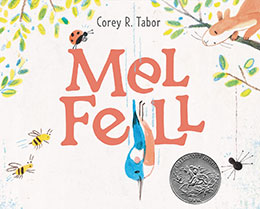 Mel Fell
by Corey R. Tabor
The sur­pris­ing for­mat of this book is ide­al for the sto­ry of a young king­fish­er leap­ing from her nest … then ris­ing tri­umphant­ly into the air. The humor­ous com­ments from the ani­mal spec­ta­tors are a delight­ful bonus!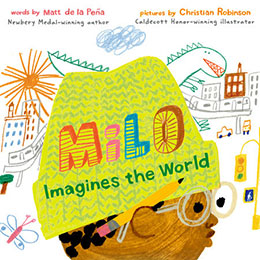 Milo Imag­ines the World
by Matt de la Peña
illus­trat­ed by Chris­t­ian Robinson
In a les­son we could all heed, Milo dis­cov­ers that judg­ing peo­ple by the way they look can lead to false assump­tions. Robin­son is one of my favorite illustrators.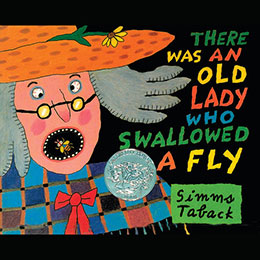 There Was an Old Lady Who Swal­lowed a Fly
by Simms Tabak
Hilar­i­ous illus­tra­tions of this very hun­gry woman who will eat any­thing, no mat­ter what the consequences!