Arlo's ARTrageous Adventure!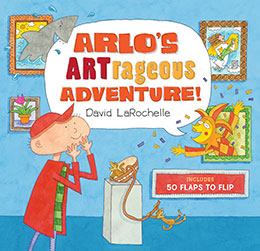 writ­ten and illus­trat­ed by David LaRochelle
Ster­ling Chil­dren's Books, 2013
Ages: 5 and up
ISBN: 978–1‑4027–9226‑7
Find this book at your local library or favorite used bookseller.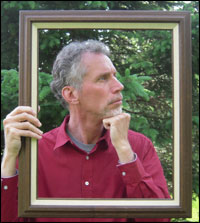 Who says an art muse­um has to be a seri­ous place?
When Arlo is dragged to the muse­um, whether he likes it or not, he thinks he's in for a bor­ing after­noon. Then the paint­ings start com­ing hilar­i­ous­ly to life! With over 50 flaps to explore, read­ers will dis­cov­er just how much fun art can be…if you let your imag­i­na­tion run wild.
This is the first pic­ture book David has both writ­ten and illustrated.
Check out this free teach­ing guide and event kit which includes puz­zles, a col­or­ing sheet, and ideas for cre­at­ing your own lift-the-flap masterpieces.